This is a sight created as a public service to inform you of all the suckiness and moronitude that is Indiana. Now many of you are probably thinking what could be so bad about Indiana?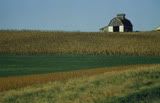 Well let me tell you... folks you are about to find out ! we will take a magical journey through the stupid people places and things that inhabit this state. We will debunk the myth of midwestern hospitality, we will expose the hypocracy, the idiocy , the sheer drudgery that is life in Indiana.As time permits,more facts and atrocities will be added to this site
I wont bore you with the how and why I wound up in this godforsaken place.I can only provide you with the information you need if you are faced with the possibility of moving here. If the information contained on these pages prevents even 1 person from needless suffering, well then my efforts have been worthwhile.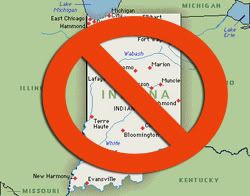 I have lived in many places, some worse than others but All I can say with certainty is
INDIANA SUCKS !!!!!!!!!!!!!
For More on (moron) Indiana And why it sucks,Visit the rest of my site: